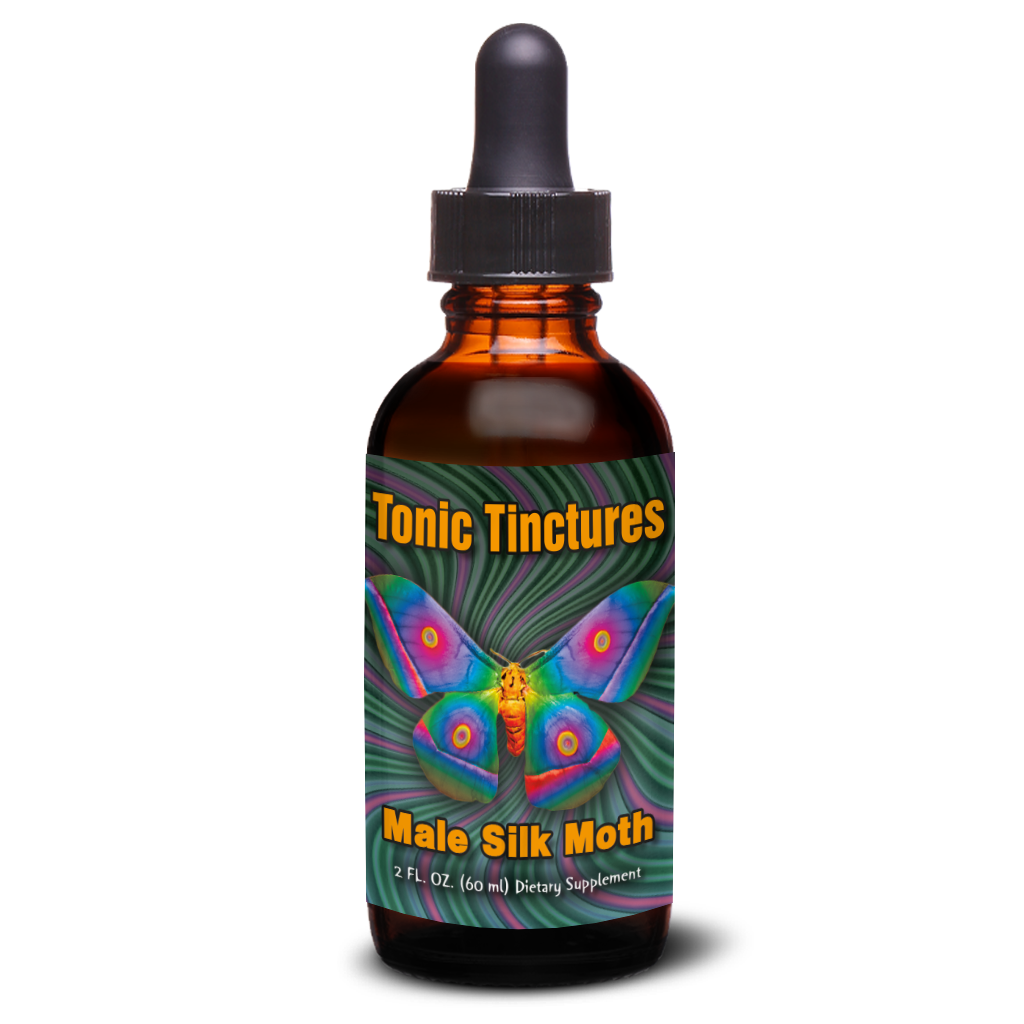 Male Silk Moth
Discounts Taken from Single Bottle Price

1 Pack + Free Shipping
2 Pack @ 10% Off + Free Shipping
3 Pack @ 15% Off + Free Shipping
6 Pack @ 20% Off + Free Shipping
12 Pack @ 25% Off + Free Shipping
&nbsp
---
Male Silk Moth Poster
†
---
---
---
Benefits and Uses*
---
Lifestyles*
---
---
---
---
---
---
---
Tincture Details
Tincture Type:
• Multi-step Hydroalcohol
Serving Size:
• 1-3 droppers
Daily Usage:
• 1-9 droppers per day
Tonic Cycle:
• Daily and indefinitely, otherwise as desired.
Extraction Ratio:
• 3 pounds into 1 quart. – 85,500mgs equivalent per bottle
Manufacture Date:
• June 12th 2023
Expiration:
• 2 Years from manufacture
Expiration & Storage Information
Made In Oregon USA
---
Label
Male Silk Moth Tincture is approximately 1500mgs extract per 1ml dropper.
---
Questions and Answers
Common questions about Male Silk Moth supplementation.
Please submit any question via our contact form.
Q: Jason, how do you feel about serrapeptase?
A: Serrapeptase is an enzyme that is found in male silk moth. It works with all the other constituents in male silk moth, like fatty acids, peptides and trace minerals, to support circulation, especially into the small capillaries. Therefore, it helps with breathing oxygenation, joint flexibility and tissue regeneration. We add cinnamon to boost circulation effects and cornus berry to enhance the adrenal effects and make it work better in a formula. It combos really well with deer antler velvet and many other tonics depending on how you match the benefits up between tonics.